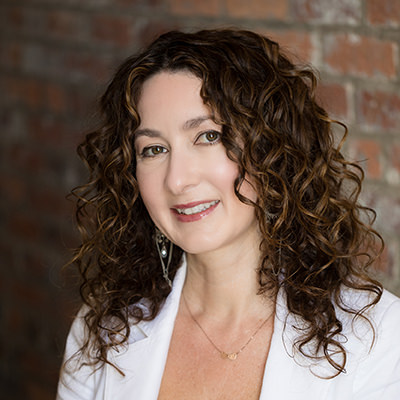 Phone: 303–578-4400
Fax: 303–578-4401
Andrea is a found­ing part­ner at Rathod Mohamedb­hai LLC. Through her and career, Andrea has devel­oped a pen­chant for con­tract inter­pre­ta­tion, as well as for social jus­tice.  As a first gen­er­a­tion Brazilian-American, her unique voice makes her an effec­tive advo­cate for her clients and adds per­spec­tive to an increas­ingly diverse legal land­scape.  Andrea is for­tu­nate to be able to pro­vide a voice to those who are often afraid to come out of the shadows.
Cur­rently, Andrea's prac­tice includes advo­cat­ing on behalf of employ­ees who have suf­fered dis­crim­i­na­tion in the work­place and indi­vid­u­als who have suf­fered abuses of their civil rights. On a pro bono basis, Andrea also assists numer­ous clients with under­ly­ing immi­gra­tion mat­ters.  Res­o­lu­tion of immi­gra­tion issues often pro­vides our clients with con­fi­dence to come for­ward with the abuses they have suffered.
Prior to join­ing Rathod Mohamedb­hai LLC, Andrea was a senior asso­ciate at Denver-area law firm, where her prac­tice focused on com­mer­cial lit­i­ga­tion, insur­ance bad faith and con­struc­tion defect defense.  While there, Andrea over­saw lit­i­ga­tion and trial strat­egy for mul­ti­ple cases, and suc­cess­fully defended sev­eral appeals.  She also worked closely with Spanish-speaking clien­tele to ensure that their nar­ra­tives were not misunderstood.
Before this expe­ri­ence, Andrea prac­ticed com­mer­cial lit­i­ga­tion at another Denver-area law firm. Notably, Andrea rep­re­sented a bas­ket­ball man­ager against a for­mer Den­ver Nuggets player. Dur­ing this case, she used her Por­tuguese lan­guage skills to draft plead­ings, review con­tracts, and depose wit­nesses. In another case, she suc­cess­fully sued a national bank chain for dis­burs­ing her client's home equity line of credit to a Ponzi scheme in vio­la­tion of its home equity credit agreement.
Fol­low­ing law school, Andrea served as a law clerk to the Hon­or­able Her­bert L. Stern III for the 2nd Judi­cial Dis­trict of Col­orado.  As a law clerk, Andrea drafted the major­ity of the court's orders on both sub­stan­tive and pro­ce­dural matters. 
Andrea grad­u­ated Cum Laude from the Uni­ver­sity of Miami School of Law in 2001.  Dur­ing law school, Andrea served as a legal intern to the Hon­or­able Thomas S. Wil­son, Jr. in the Eleventh Judi­cial Cir­cuit Miami-Dade County, Florida.  
Areas of Practice
Immi­gra­tion Law
Employ­ment Law
Civil Rights
Bar Admis­sions
Col­orado
U.S. Dis­trict Court for the Dis­trict of Colorado
Notable Jury Ver­dicts 
&

 Settlements
Jes­sica Her­nan­dez v. Den­ver Police Depart­ment (exces­sive force), $1 Million
Bal­tazar et al. v. Vail Run Resorts (employ­ment dis­crim­i­na­tion), $1 Million
Hon­ors and Awards
Col­orado Trial Lawyers Asso­ci­a­tion (

CTLA

) Case of the Year — Bal­tazar et al. v. Vail Run Resorts, 2016
Edu­ca­tion
Uni­ver­sity of Miami School of Law, cum laude, Juris Doc­tor­ate, 2001
Uni­ver­sity of Col­orado at Boul­der, Bach­e­lor of Arts, Polit­i­cal Sci­ence, 1997
Lan­guages
Speak­ing Engagements
Col­orado Advo­cacy in Action Con­fer­ence (

CAIA

), 2016 – Pre­sented on immi­gra­tion relief for vic­tims of work­place violence.
Her­itage Camps for Adop­tive Fam­i­lies (Latin Amer­i­can Her­itage Camp), 2016

&

2017 – Pre­sented on Brazil­ian cul­ture for adopted chil­dren and their families.